Bintang Laut Group (Star of the Sea) is the only large-capacity vessels containing up to 24 guests in the passenger cabin with cheaper charter rates in comparison with other ships. Bintang Laut provides services from Labuan Bajo to Komodo National Park and surrounding islands.
PRICE INCLUDE:
Fullboard Meals
Mineral Water
Coffee or tea
Transfer IN and OUT
PRICE EXCLUDE:
Accommodation (hotel)
Enterance Fee
Guide Fee
Ranger
Airport Taxes
Personal Expensess
All Flight Ticket
What to bring:
Hat
Sunscreen,
Insect repellent,
sport shoes.
Boat Name
:
Bintang Laut
Length
:
24 Meters
Width
:
5 Meters
Materials
:
Teak & Ironwood
Pesangger Capacity
:
24 Pax
Capacity
:
20 Tons
Year of Built
:
2010
Speed
:
7 Knots
3000 Lt Fresh Water,
500 Lt Diesel Fuel
10 KVA Generators
GPS & Radar
15 Life Jackets
Radio Service
Compass & Fish Finder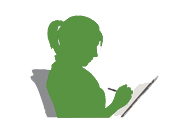 EXCELLENT
(3)
POOR

(0)
VERY GOOD

(0)
TERRIBLE

(0)
AVERAGE

(0)
21 July 2017, 07:44 am
Terimakasih kepada pihak Boat Charter Komodo yang telah merekomendasikan kami kapal yang bagus bagi perjalanan wisata kami untuk mengeksplor kawasan Taman Nasional Komodo. Terimkasih pula kepada pihak Kapal Bintang laut bersama crew yang membawa kami dalam menjelajah kawasan taman nasional komod.
25 July 2016, 03:41 am
Perjalanan ke komodo island cukup menyenangkan. Hanya karena keterbatasan waktu, tidak semua pulau bisa kita explore. Pingin datang lagi lain waktu. Kapalnya cukup nyaman karena pakai ac. Hotelnya juga bagus
25 July 2016, 03:38 am
Terimakasih atas tour 3hari 2malam live aboard nya sangat menyenangkan dan sesuai dengan harapan , semoga bs kembali ke labuan bajo dan tour ke pulau lainnya di flores :)