New Hope Fast Boat is a leisure company focused on giving used to take passengers on a pleasure voyage in a journey that is as much a part of the experience as the various destinations on the way. This is a very refreshing mode of enjoyment and recreation, which relaxes the mind and replenishes energies to a great extent.
Price include :
Onboard hot meal lunch set
Snack and local fruit
Snorkling Gear
Guide service onboard
Coffee Breack
Mineral Water
Return hotel transfer (pick up and drop off—limited to Labuan Bajo downtown area)
Price Not Include:
All Flight Ticket
Airport Taxes
Enterance Fee
Travel Insurance
Personal Expensess
What to bring:
Hat,
Swimsuite,
Sunscreen,
Insect repellent,
Sport shoes.
BOAT SPECIFICATION
Length : 15 m
Width : 3.5 m
Engine : Honda 4 x 250 HP
Electricity : 1 marine generator 5.9 KVA ; AC 220V
Communication : VHF and mobile phone
Navigation : Compass and GPS
Boat tonnage : 22 GT
Passenger capacity : 34+6+4
Boat crew : 4 person

SAFETY EQUIPMENTS :
- 52 life jackets
- 2 ring buoys
- Inflatable life raft
- 6 fire extinguishers

BOAT FACILITIES :
- Leather seat interior
- Full AC
- Music player
- Toilet
- 1 outside shower
- Refrigerator
- Snorkeling gear (masker + snorkel)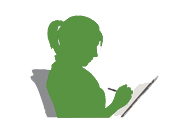 EXCELLENT
(9)
POOR

(0)
VERY GOOD

(0)
TERRIBLE

(0)
AVERAGE

(0)
04 June 2018, 12:38 pm
Loved it - we saw all the animals we wanted to see, staff were very friendly and tour was efficient - many spots that were beautiful. Thanks for a great tour. Lauren
15 May 2018, 08:18 pm
Excellent rekomended
27 April 2018, 04:31 pm
I tried the boat few weeks ago, and i recommend this boat for everyone who wants to explore komodo in comfort because the boat is really comfortable , the boat is clean , the service is really good and the food is delicious despite all that the price is really affordable. New hope is the best speed boat in labuan bajo , very recommended!
22 April 2018, 04:09 pm
Nice experience with New Hope,very recommended????????????????????
17 April 2018, 03:56 pm
Enjoy the whole trip! Nice boat!
11 April 2018, 02:28 pm
cepat sampe tujuan dan tidak menghabiskan waktu tempat duduknya enak dan ngadep depan
29 March 2018, 02:08 pm
Kapalnya kereeeennn buaaaguuuss puooolllllll rasanya pengen lagi dan gak mau pulang
26 March 2018, 02:05 pm
Speedboat keren banget nyaman cepat juga stabil
23 March 2018, 01:58 pm
Very nice boat.. clean... very recommended